On February 06, 2023, a powerful earthquake with a magnitude of 7.8 struck the border region between Turkey and Syria causing widespread devastation and loss of life. The earthquake's epicenter was located near the town of Hassa in Turkey's southeastern province of Hatay and the impact was felt across a wide area.
According to official reports, the earthquake has claimed the lives of over 3000 people and left tens of thousands injured or homeless. The number of casualties is expected to rise as rescue workers continue to search through the rubble of collapsed buildings and homes.
The earthquake caused extensive damage to buildings and infrastructure in the affected areas with many roads and bridges destroyed and communication networks disrupted. The hardest-hit areas were in southern Turkey where many buildings were not constructed to withstand earthquakes and collapsed under the force of the tremors.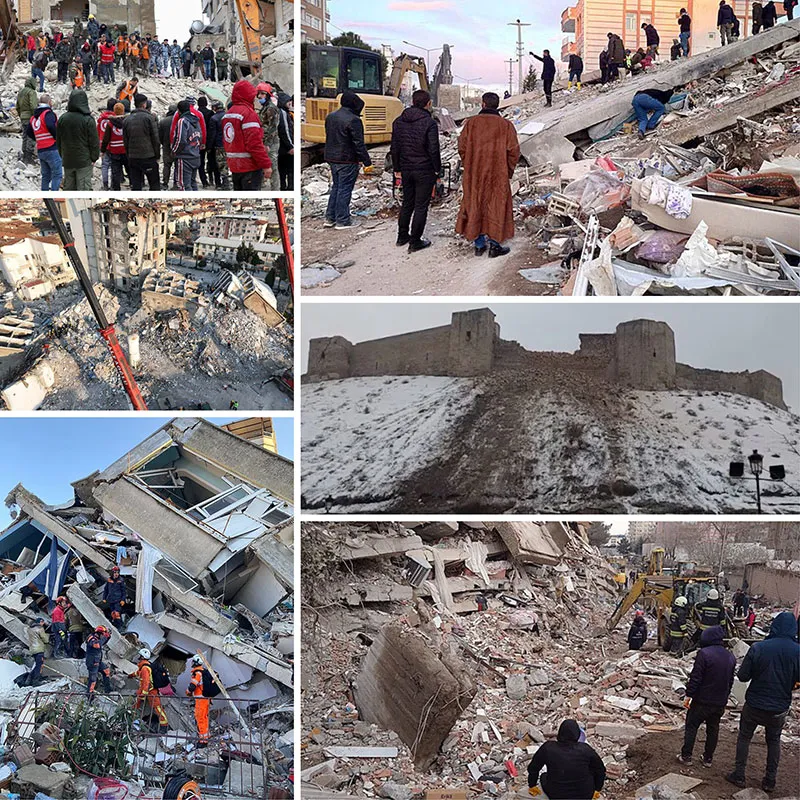 Emergency services and aid organizations are working around the clock to provide assistance to those affected by the earthquake. Medical personnel has been deployed to the affected areas to provide treatment to the injured while search and rescue teams are working to locate and extract survivors from the rubble of collapsed buildings.
The Turkish and Syrian governments have also mobilized their resources to support the relief effort with President Erdogan of Turkey declaring a state of emergency in the affected regions and calling for international aid to assist in the recovery efforts.
The earthquake is a stark reminder of the ongoing threat of natural disasters in the region which is prone to seismic activity due to its location on several fault lines. The disaster highlights the importance of emergency preparedness and the need for investments in infrastructure to ensure that buildings and homes are constructed to withstand earthquakes.
The international community has rallied to provide support to those affected by the earthquake with many countries and organizations pledging financial aid and supplies to assist in the recovery effort. However much work remains to be done to provide relief and support to the thousands of people affected by this devastating earthquake.